All successful photography businesses need to acquire new clients and communicate with them effectively... and MyPhotoApp helps you do just that!
The MyPhotoApp Advanced Builder helps you succeed with your client acquisition and interactions using an app centric approach.

Why MyPhotoApp?

It is a smarter and more efficient way of doing things because your busy clients can easily interact with their photos and YOU wherever they are via their mobile device... not just when they are near their computer.


MyPhotoApp helps your business grow. Whether you want to attract and retain more clients, or generate more real revenue. Photographers are using apps to expand and prosper. Don't be left behind. Embrace apps in your business plan and start dominating.
How does MyPhotoApp compare to other app builders?
MyPhotoApp is the best regardless of measure: cost, speed, function. MyPhotoApp is a true app builder, not just a set of templates that you fill in. MyPhotoApp have various subscriptions to match everyones budgets and needs. MyPhotoApp is much more than an app builder, it integrates Apps, forms, client database, texting (both inbound and outbound) and emailing to provide a comprehensive client acquisition and communication system. And MyPhotoApp has the best customer service and most detailed knowledge base in the industry.
I am a new photographer, can MyPhotoApp help?
Heck yes! MyPhotoApp can help photographers of all skill levels and experience.
I am an artist not a techie, will I be able to use this?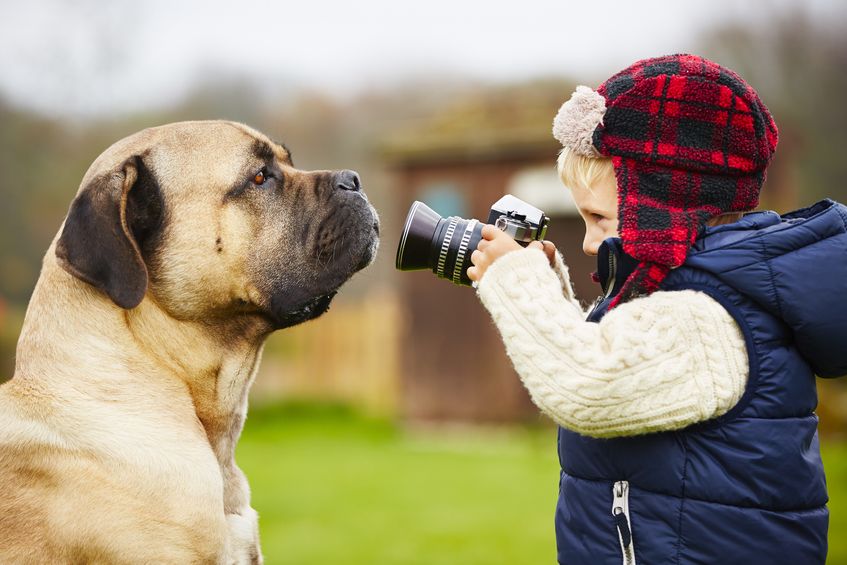 Not a problem, you can create basic apps within a few minutes with our easy to use drag and drop interface. Of course more sophisticated apps will take a while longer, but we have a top notch knowledge base and world class technical support to get you going when you get stuck. We have a strong community in our facebook group so you can easily interact with and learn from other users.
I want more than just Photo Apps, how powerful is the app builder?
MyPhotoApp is the most powerful and feature rich app builder in the photography industry. You can build a wide variety of apps... client apps, model release apps, websites, landing pages, contest apps, magazine apps, etc. There are dozens of app types you can create and use for clients.

What about the CRM (Client Relationship Management) feature?
MyPhotoApp is the only app builder with an integrated client database to manage your clients, their apps and even your client appointments. Powerful search, communication and branding capabilities insure easy and professional interactions with your clients.

How does MyPhotoApp help with client communication?
With industry leading integration of apps, email and texting, you have a super powerful combination for effective client communications to keep them engaged with your brand.
Is MyPhotoApp a sales tool?
You can use MyPhotoApp to assist with your sales by either using the Proofing, Shopping cart, or In Person Sales (IPS) sections to match the way you sell your photographs and products.

Can you provide an example of how someone uses MyPhotoApp in their business?
There are dozens of useful ways that photographers are incorporating apps, from selling client apps to replacing their website so they have control over their content. Here is one scenario that you can quickly incorporate into your business and gives you an idea of state-of-the-art end-to-end process:
A potential client sees one of your sales funnel lead page apps, or maybe views one of their friends client apps and initiates a contact request via a form on the app asking for pricing information. Their contact information is automatically entered into the MyPhotoApp CRM database, so you can easily text them your pricing app.
They call you and book not only because of your work, but because of your process too which helps differentiates you from others.
You go into MyPhotoApp and record their appointment which causes an automated email and text message is sent to them so they have a written copy of their appointment. The appointment notification includes your session preparation app so they can be prepared. A day before the appointment, an automated appointment reminder is sent out for them to confirm (or decline) their attendance.
When they arrive for their photography session, you have them sign the model release app. You shoot the session and schedule a sales session. If you do not do in person sales, you can send them a proofing app or a shopping cart app for them to purchase. These apps are handy when multiple people are making purchases (e.g. grandparents). You can use the MyPhotoApp IPS features to conduct the in person sales.
One of the products you offer is a client app that includes pictures from their session and a contact form with an offer. This app is the seed to generate future bookings and the process repeats for your next client.